1.2
Enjoy some of the greatest musical hits of the 40s' and 50s' played on Galaxy News Radio (Fallout 3) station thanks to this great Android application

Fallout 3's Galaxy News radio station
Turn your phone into Fallout 3's Galaxy News Radio (Fallout 3) radio station. Thanks to this application you can listen to the most popular musical hits of the radio station of one of the factions of this role-playing action game developed by Bethesda.
The best hits from the 40s' and 50s'.
Fallout 3's soundtrack
This radio plays music from the first years of the Cold War that will take you to the beginning of the conflict between the USSR and USA. These are some of the musicians you'll be able to find in the application, with which you can make the most of one of the most popular action games:
Billie Holiday.
Cole Porter.
Bob Crosby and The Bobcats.
Allan Grey.
Gerhard Trede.
Requirements and additional information:
Requires Android 2.2 or above.
The installation of the app by means of the APK file requires the activation of the "Unknown sources" option within Settings>Applications.
Antony Peel at Google +
Images Galaxy News Radio (Fallout 3)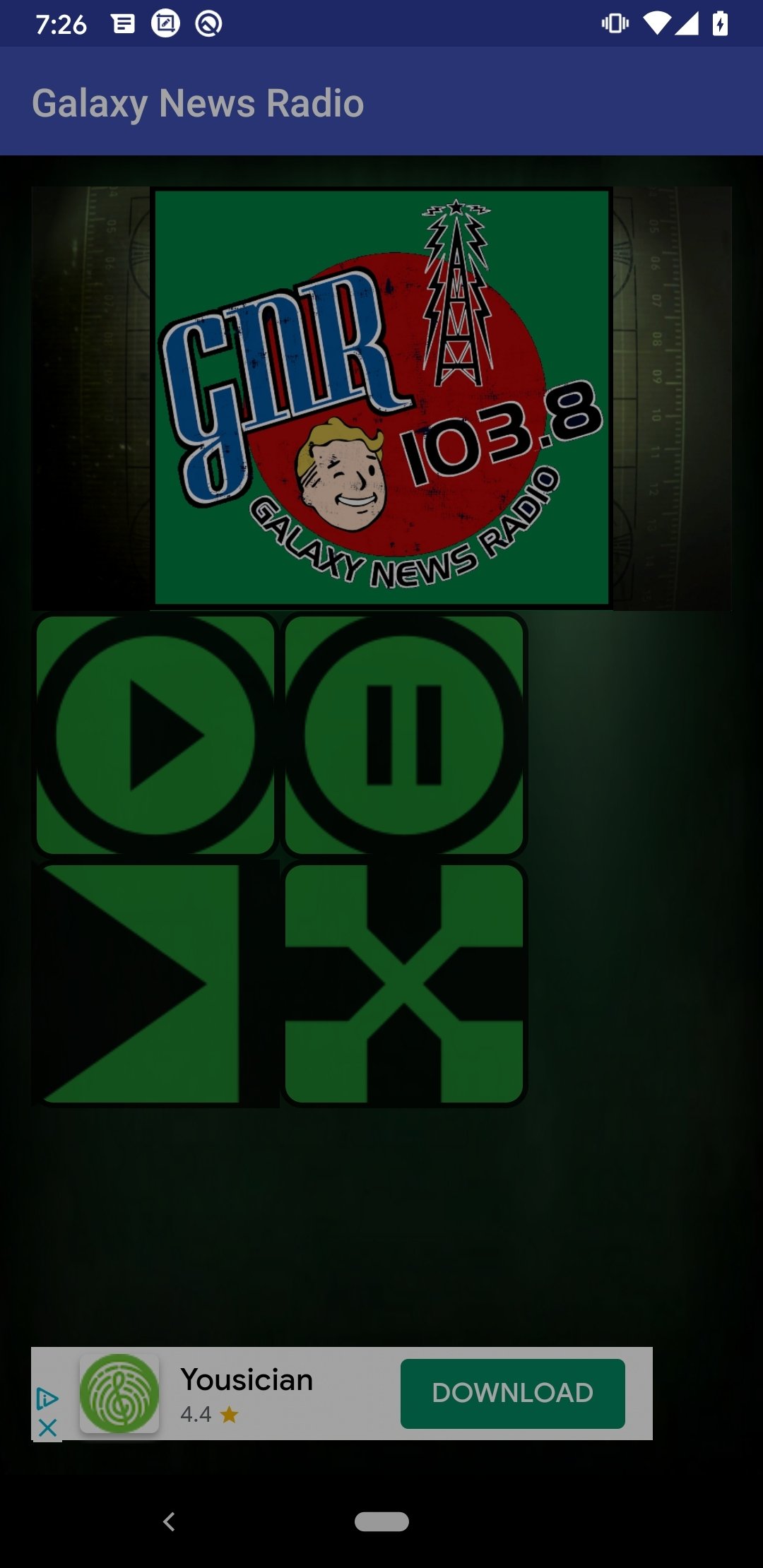 Find your father in a devastated world

Manage Fallout's shelter on your iPhone